About Us
Products are sold at the market. The store has more than 250 stores to choose from, including clothing made in Thailand Thailand carvings, silk products made from herbs Thailand. Home accessories, etc.
Clothing
Thailand silk shirt dress casual suit.
Souvenir
Products made in Thailand from sculptures and crafts.
Herbal Products Thailand
Onion powder, soaps, perfumes, essential oils.
Other
luggage Home depot Food - Drink fruit from Thailand.
Gallery
Pattaya Night Bazaar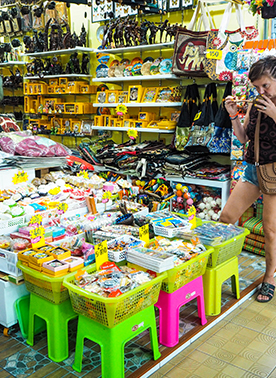 <
Nearby
Attractions And accommodation in Pattaya, such as leading hotels, department stores. Cabaret show.ì

pattaya Beach
Pattaya Beach in Pattaya From North to South Pattaya Pattaya Beach is world-renowned. A hotel and entertainment services over time.

Hard Rock Hotel Pattaya
Located on Beach Road A new look with a modern style and comfort continues with a unique hard rock.

Alcazar Cabaret Show in Pattaya
Cabaret show the most decorated in Asia.
Art in Paradise
3D painting museum of its kind in Thailand at Pattaya. Visitors can experience art.

Hilton Pattaya Hotel
5-star Hilton Hotel is meticulous in design, the hotel is well acclaimed World Travel Awards 2013.
CentralFestival Pattaya Beach
Central Festival Pattaya Beach shopping mall, a large beach.